About Our Protein
Protein is an essential nutrient of life since no diet is complete without it's consumption. Taken daily, protein supports the repair of your body's cells, muscles and bones. It is an excellent source of pure energy and is known to control many of the body processes that relate to your metabolism, including the reduction of body fat.
Supports the Following Health Benefits:
Natural support of our immune system in coping with chronic disease
Natural support of blood pressure & blood sugar in conjunction with a healthy diet
Increased strength, added muscle mass and reduction in body fat when coupled with exercising
Scroll down to see what makes our protein the best!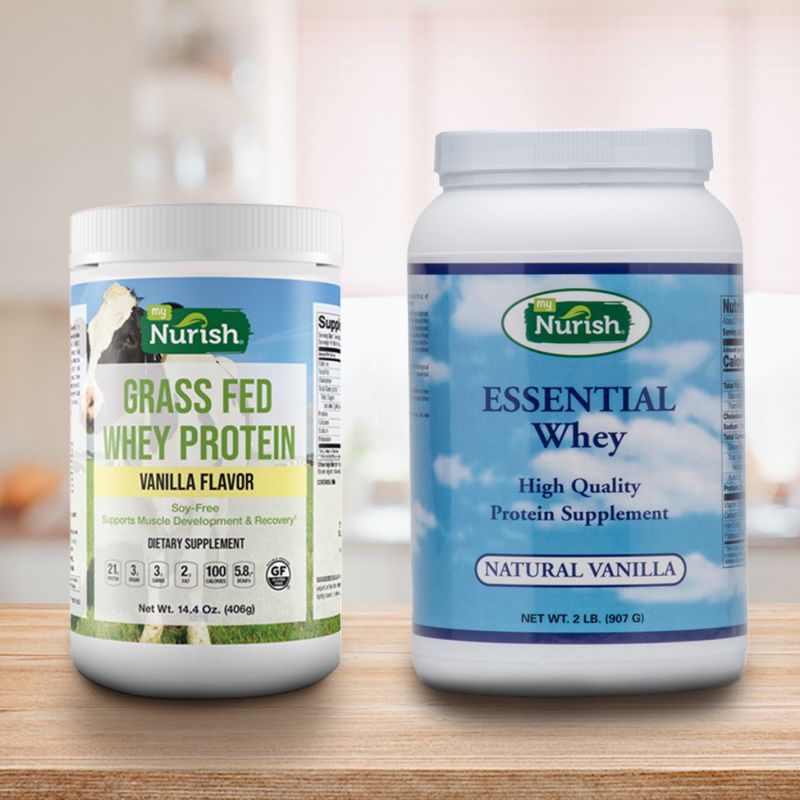 ---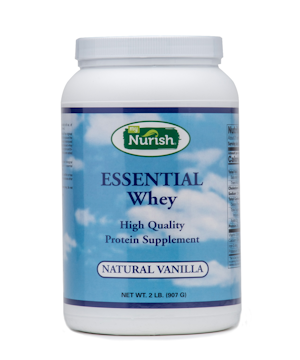 Essential Whey
Essential Whey is a powerful, vanilla-flavored blend made up of three of the highest quality whey protein isolates from around the world; thus, making it very absorbable in the body and easier on your digestive system. It also contains the highest concentration of Branched-Chain Amino Acids (BCAA's) available which is essential in optimizing your metabolism.
Each 2 lb. canister contains 17 servings
---
Grass-Fed Whey Protein
Grass-Fed Whey Protein is a cold pressed, vanilla-flavored blend from grass-fed cows that have not been treated with rBGH or rBST hormones. It also contains bioactive peptides that have been known to support skin replenishment and other functions of the body. In addition, its isolate-based ingredients allow for faster muscle recovery while being more gentle on your digestive tract.
Each 1 lb. canister contains 14 servings