About 37 Superfoods+
37 Superfoods+ is a freeze-dried mix of natural and organic ingredients. Each scoop contains the antioxidant equivalent of eating 28 servings of fruits, vegetables, greens and gluten-free grains along with a full day supply of fiber, probiotics and enzymes. Taken daily, 37 Superfoods+ helps you to detox and alkaline more naturally. As a result, you'll feel healthier and mentally sharper as you fuel up to perform more efficiently.
Additional health benefits include:
Pure Digestive Support
Natural Weight Loss Support
Immune System Support
Heart Health Support
Mental Health & Cognitive Support
Skin, Hair & Nail Enhancement
Increased Metabolism & Energy
Cold/Flu Defense
Each canister contains 30 servings.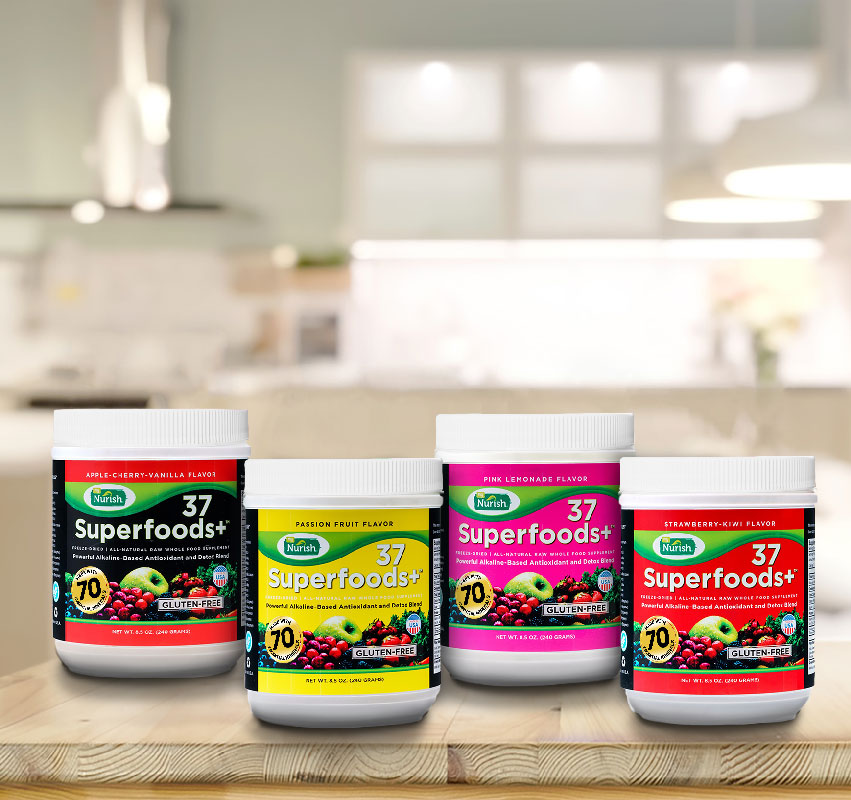 ---
37 Superfoods+ in Four Delicious Flavors