About 37 Superfoods+
37 Superfoods+ is freeze-dried to preserve its natural and organic nutrients. The result is enhanced mental clarity, energy and wellbeing!
Each serving contains thousands of antioxidants and microorganisms that rid the body of unwanted waste and free radicals that cause disease. Our mission is simple: Fuel the body with insane nutrition and the rest will take care of itself.
Supports the Following Health Benefits:
Enhanced Immune System
Natural Weight Loss
Skin, Hair & Nail Enhancement
Body Detoxing/Cleanse
99% Absorbable in the Body
Increased Metabolism/Energy
Mental & Cognitive Wellbeing
Body Acid & Alkaline Balance
Sleep Enhancement
Cold, Sinus & Flu Recovery
Each canister contains 30 servings.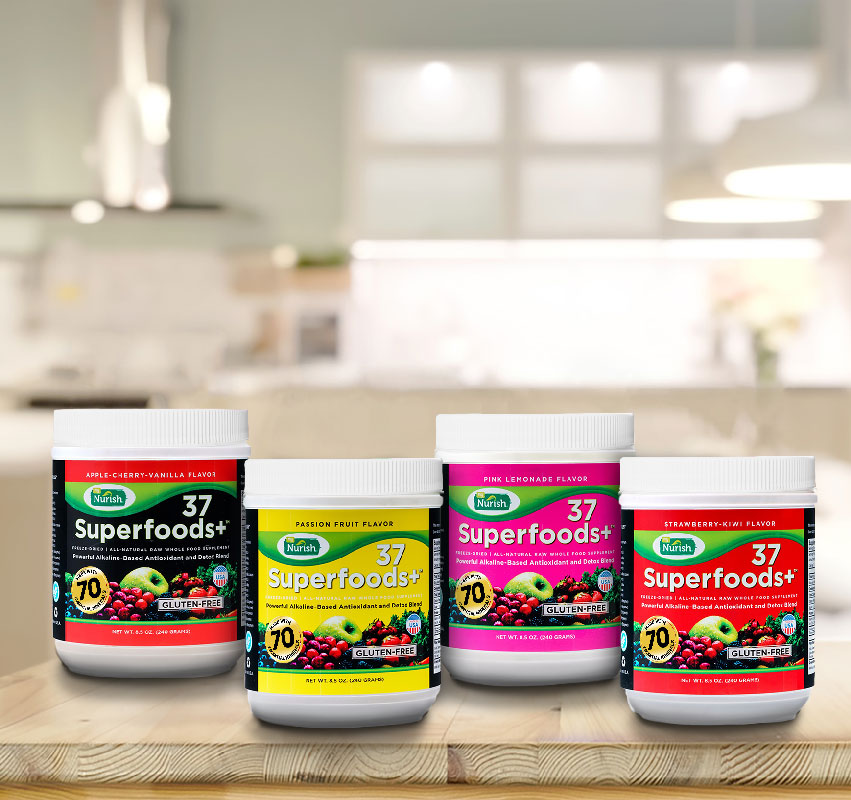 ---
Four Delicious Flavors To Mix & Match